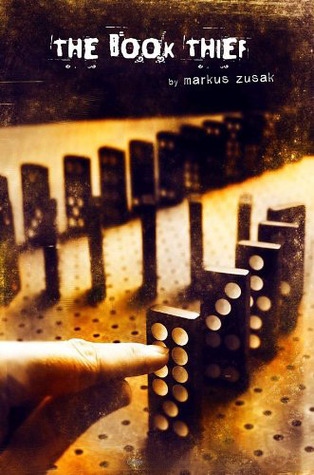 In the latter quarter of 2016, I was slowly working my way through
The Book Thief
by Markus Zusak, sneaking a chapter here and there until a road trip encouraged me to finish. The chapters are short, so they were easy to sneak, and by the time the road trip started for me, the book was too engaging to put down like I had before.
If you don't know about
The Book Thief
(I know, you probably do, but I keep running into people who don't, so just in case. Bear with me. I'll be brief), it's a story about a young German girl living in Nazi Germany at the start of WWII. As the title implies, she steals books. The interesting this is, the story's told from the perspective of Death. It's used as a framing device, a character who has seen many stories, met many people, and is pretty much the world's greatest neutral force, becoming fascinated with this one girl he keeps encountering.
While I was trying to think of how to explain this choice of framing device to someone to whom I recommended the book, I realized it: this is how you write omniscient POV.
You don't know
how long
I've been trying to understand omni POV. I've tried studying it and failed. I've grasped the idea of it, but the overall puzzle eluded me. I had the pieces, but I couldn't put them together in a way that made sense. "There's a narrator and they know everything" just didn't work for me, especially as someone who generally writes in close perspective. But it finally clicked here, because there's literally a narrator instead of just some unnamed force telling a story. Imagine Death as a storyteller. If you sat down in front of them and asked for a story, what you will be told is Omni. Someone who knows everyone, who knows their stories and what happened, but maybe not necessarily their feelings. I actually get it now. I just needed that skeletal face to put that damn puzzle together. Thank you, Mr. Zusak.